WP Job Manager Packages Released!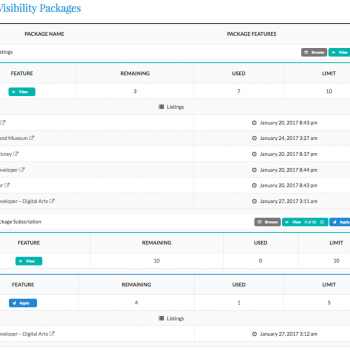 Over a year in the making, WP Job Manager Packages has now been released!  Require users to purchase a package to view, browse, or apply/contact any job (listing), as well as browse, view, contact, and view full candidate name on Resumes.  Supports WooCommerce Subscriptions!
Currently integrates with WooCommerce to handle all payment, and order processing.
Packages can contain limits, with a full admin management on the backend, and jQuery powered table on the frontend for users!  On sale for initial release, only $29.99!
This also brings a major integration for the WP Job Manager Visibility plugin, as when you combine both plugins, you can create unlimited groups based on packages created with WP Job Manager Packages AS WELL AS WP Job Manager WooCommerce Paid Listings packages!