Resume Alerts Plugin Released!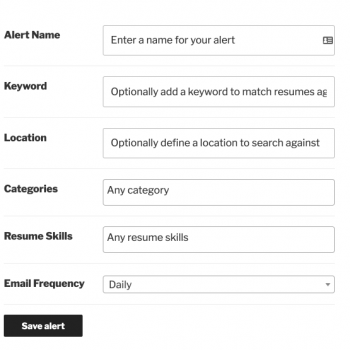 I'm happy to announce that I have finally released a version of the Resume Alerts for WP Job Manager plugin!  This plugin has been in the works for a while (and put on hold for Search and Filtering), but thanks to help from Gino (Cariera theme developer), we were able to run extensive testing and i was able to come up with a stable release of the plugin!
This plugin functions pretty much the same as the Job Alerts addon plugin (from wpjobmanager.com), but specifically for Resumes.  There has been numerous requests from clients for this plugin, I hope you guys enjoy it and can't wait to see what you're able to build with it!
You can get a copy of the plugin at the link below: